Art therapy offers a contained space to explore thoughts and feelings through words and creativity.

Art therapy offers a non judgmental space where, through free expression they can process thoughts and resolve feelings to find sense and meaning.

Through deeper understanding, individuals can gain a greater sense of self, improve relationships with others and come to terms with complicated emotions or overwhelming feelings.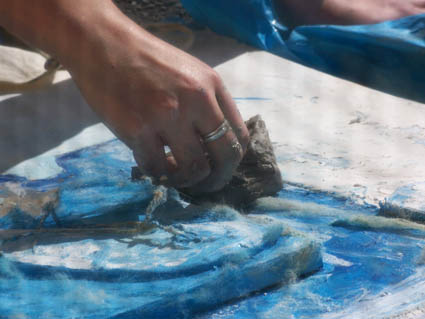 It can benefit those:

* suffering with difficult feelings, anxiety, stress or depression

* affected by bereavement, feelings of loss or life changes

* affected by illness, disability or neurological conditions

* with a learning disability or autistic spectrum disorder

* affected by abuse, violence or bullying

* suffering from trauma or post-traumatic stress disorder (PTSD)

* with an eating disorder

* low self esteem or confidence

* with emotional, behavioral or social difficulties

* in developing personal growth and understanding



ArtTherapistsCollective2012