What is art therapy?

Art therapy is a form of psychotherapy. It uses the process of freely creating art, talking and the therapeutic relationship to improve psychological and emotional well-being.
Individuals can gain personal insight and understanding to promote positive change.
You do not need to have had any experience of making art or be good at art. The art work is a form of self-expression and can take many creative forms.
Who is art therapy for?
Art therapy is for anyone; children, young people and adults who may benefit from being offered a space to explore thoughts and feelings.
It is not dependent on verbal communication and can therefore be helpful to those who want to express themselves in different ways. Art therapy can be used by individuals, groups, families, communities and organisations.
What are the benefits and risks of art therapy?
Exploring and expressing thoughts and feelings can be challenging and sometimes psychotherapy can 'stir things up'. Strong emotions can feel debilitating or change the way that we see things or people around us. It is important that the individual feels supported and is given time to understand their own process.
Art therapy can have long term benefits. It can help individuals gain self-awareness, insight and increased confidence through being supported to better understand themselves.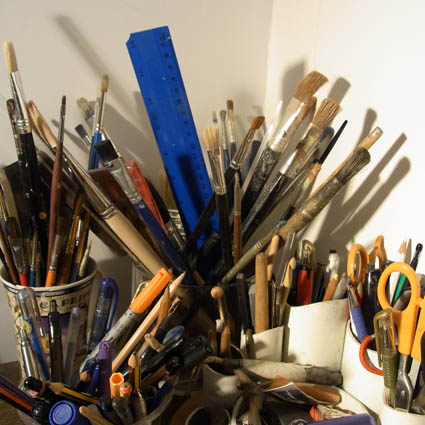 Alice Thornely
Art Therapy in Norwich & Norfolk
I work across Norfolk and have therapy rooms in south Norfolk and Norwich where I work in private practice.
In 2012 I qualified from my masters in art therapy and have been working as an art psychotherapist ever since. I have a degree in Creative Expressive Therapy which is a therapeutic approach that encorporates movement, music, drama and art.
I have many years experience working therapeutically with children, adults and families. For some time i was based in adult mental health services.
I have delivered an art therapy service in many schools in Norfolk. Please contact me if you are an education provision wanting more information on what this may look like.
Currently I work in the NHS with children and families within a CAMHS service in a specialist education provision. I provide individual and group sessions, training and supervision.
Katherine Engel
Art Therapy & Couples Therapy in Bath & Somerset
I am qualified and registered art therapy offering individual art therapy work in Bath and Somerset in private practice.
I also offer talking couples therapy sessions which can include some art therapy work if the couple are interested.
I work out of rooms at The Practice Rooms in Bath for all my sessions. If you are interested in discussing or exploring the possibility of working with me please get in touch.
My experience
In Bristol I currently work for an organisation called Studio Upstairs which provides art therapy support for those with mental health difficulties. I currently lecture on the Creative Arts Therapies Foundation degree at City of Bristol College and run occasional private courses in Expressive Painting for wellbeing.
Previously I provided individual art therapy for almost 4 years with a charity in Bristol specialising in counselling for sexual trauma. I have previously worked in schools and for 5 years within NHS Mental Health services.
I have experience working with adults and children experiencing a wide range of mental distress, trauma, abuse and addictions. I have worked with people with a variety of diagnoses including personality disorders, various psychiatric conditions, autistic spectrum disorders and ADHD.
I have an MA in Art Therapy and am registered with the Health and Care Professions Council (HCPC) and a member of the British Association of Art Therapists (BAAT). You can check my HCPC registration here.
I maintain my own personal arts practice. This is undertaken within a community studio environment and on my own. I have worked with painting, printmaking, photography and clay at different times and move between these as different moments, feelings and environments suggest.
ArtTherapistsCollective2012